Learning Statistics with CogStat
A tutorial for psychology students and other beginners
5 Nov 2022
About this book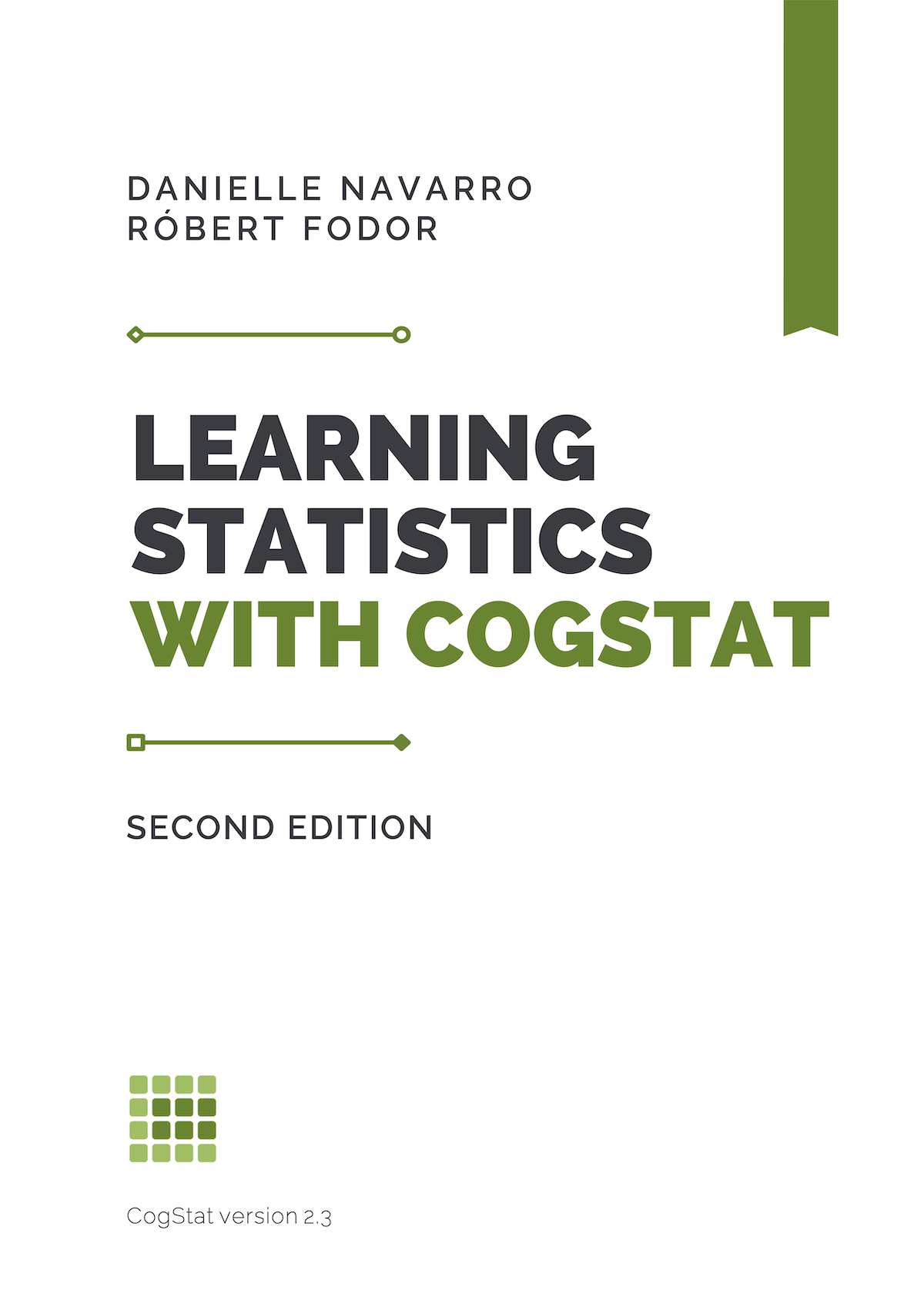 Versions
First edition published on 27 September 2022. Critical fixes applied on 5 November 2022.
The online version of the book is updated regularly. The date of the last update is shown on the title page. The book features screenshots and result sets based on CogStat version 2.3.
To reference the book, please use the following citation (APA7 format):
Navarro, D., & Fodor, R. (2022). Learning Statistics with CogStat. https://learningstatisticswithcogstat.com
Licensing
This book is published under a Creative Commons BY-SA license (CC BY-SA) version 4.0. This means that this book can be reused, remixed, retained, revised and redistributed (including commercially) as long as appropriate credit is given to the authors. If you remix, or modify the original version of this open textbook, you must redistribute all versions of this open textbook under the same license - CC BY-SA.